Workshop "Sustainable Development Lab" – Students of the partner university in Sydney visiting KNU
7 August 2018, by Stefanie Reiter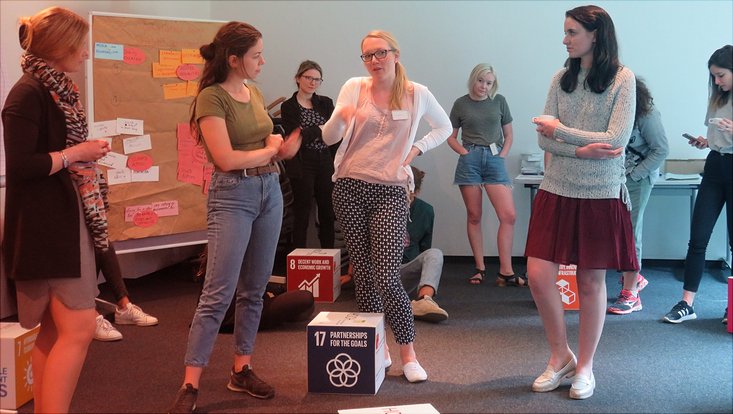 Photo: UHH/Schickhoff
Students from both Macquarie University in Sydney and UHH attended a one-day workshop at KNU as part of the International Law Plus Program. The students from the fields of environmental law / international law dealt with topics of a Sustainable Development. Questions posed were:
What are appropriate synonyms for the word Sustainability?
Are the Sustainable Development Goals reasonable and promising?
Which SDG affects me personally the most?
And which SDGs might conflict with each other?
The methodical focus rested on the interactive exchange, for instance in the form of group discussions and role plays.
The International Law Plus Program fosters the exchange between law students of UHH and Macquarie University, a strategic partner university in Australia. You can find a detailed review of the workshop here.