Events
Past events
Find out about past KNU events below.
Education for Sustainable Development—University working group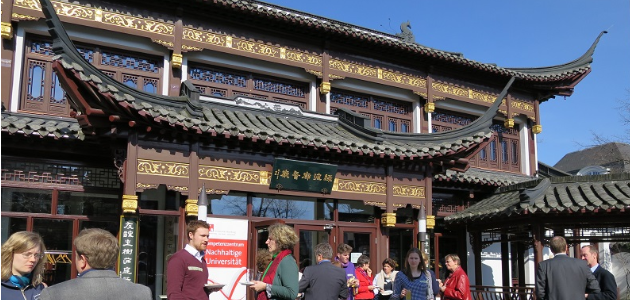 Photo: Lordhill
How can we create viable networks to make universities more sustainable? What kind of sustainbility reports make sense for educational institutions? And can we even measure sustainable development? Roughly 40 participants from all over Germany discuss these and other questions when the working group Education for Sustainable Development (also known by its German acronym BNE) convenes on 19 March in the Yu Garden Tea House at Universität Hamburg.
Read the German article about the BNE conference in the UHH-Newsletter archive.
Posterausstellung "Forschungsförderung Nachhaltigkeit"
Das Kompetenzzentrum Nachhaltige Universität beteiligte sich an den Deutschen Aktionstagen Nachhaltigkeit 2015 des Rates für Nachhaltige Entwicklung (RNE): Das KNU initiierte die Posterausstellung "Forschungsförderung Nachhaltigkeit" an der Universität Hamburg in der Edmund-Siemers-Allee 1 (Hauptgebäude), Foyer Westflügel. Die Ausstellung zeigte Projekte zum Thema Nachhaltigkeit in Forschung, Lehre und Betrieb der Universität Hamburg.
Insgesamt stellten sich 24 Projekte mit Nachhaltigkeitsbezug, von denen viele vom KNU unterstützt wurden, vom 2. bis zum 5. Juni 2015 vor. Einen Projektbooklet zum Downloaden finden Sie hier.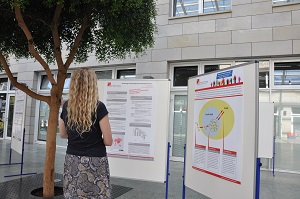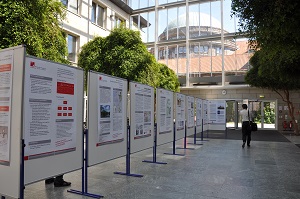 Foto: UHH/Palm
Founding workshop for Sustainability Reporting Network for Higher Education, 7 and 14 July 2015 at KNU
How can higher education institutions consolidate and systematize their sustainability reporting experience and activities? What kind of network do these issues require? Which scientific tools do we need to professionalize and reflect upon sustainability reporting practices at higher education institutions?
Workshop participants met in July for 2 workshop sessions at the KNU, Universität Hamburg to discuss these questions. Colin Bien (University of Oldenburg), Katharina Liebscher (University of Bremen), Sophie Palm, Dr. Remmer Sassen, and Dr. Claudia Schmitt (all Universität Hamburg) also took part. Several other network members gave their input in writing beforehand. Read more about the Sustainability Reporting Network for Higher Education.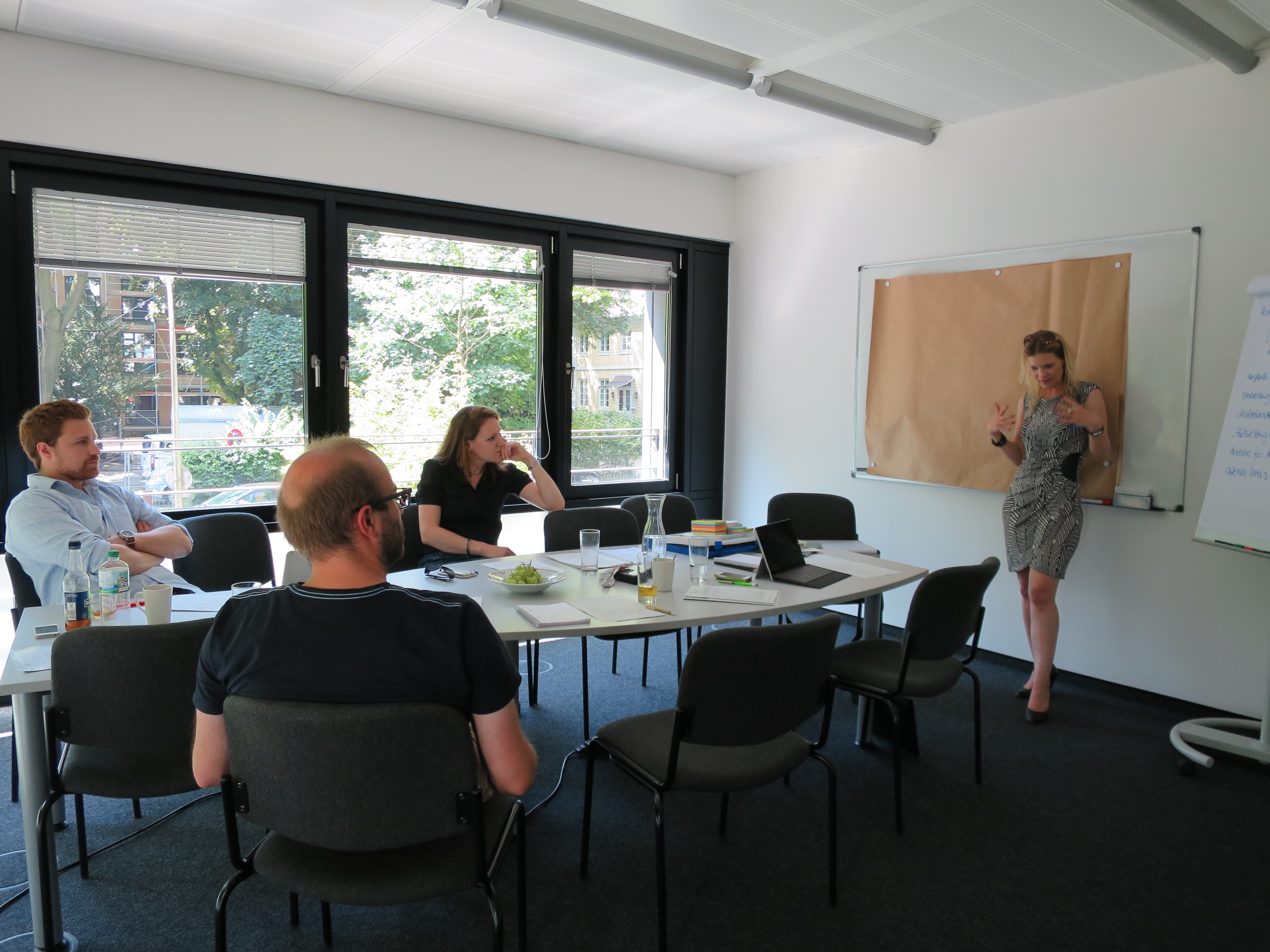 Photo: UHH/Palm
Sustainable Future Postdoctoral Research Group events
Lecture series on sustainable consumption
2015 annual KNU postdoc get-together
Conclusion of the lecture series on the sustainable city of the future
Welcome event for Sustainable Future Postdoctoral Research Group 31 October 2012
Discussion MS Wissenschaft
Denkwerkstatt 2.0
Inauguration on 29 November 2012
Online Brainstorming 2.0