Anthropocene Mobilities: The Politics of Movement in an Age of Change
29 May 2017, by Sophie Palm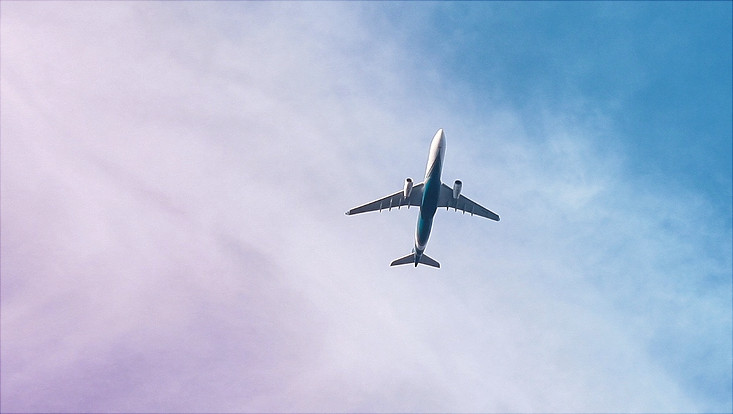 Photo: unsplash, CC0 Lizenz
On Tuesday June 1st 2017 there will be a public panel dealing with the topic of "Anthropocene Mobilities". The panel discussion is supposed to address the enormous challenges in the areas of global mobility and migration which arise from the processing environmental changes and globalisation. It takes place from 06:15 - 7:45 p.m. in the main building of the University of Hamburg (Edmund-Siemers-Allee 1, lecture hall C) 
Guests:
Anita Engels (University of Hamburg, Speaker of the Cluster of Excellence CliSAP)
Andrew Baldwin (Durham University, UK)
Jairus Grove (University of Hawaii, Manoa)
Silja Klepp (University of Kiel)
Abstract:
Evidence is mounting that the planet has entered a new geological epoch: the Anthropocene. The Anthropocene names the latest episode in Earth's history, in which humanity finally took control over the planet. The implications are grave: The planet is warming up, sea-levels are rising, oceans and whole landscapes are polluted with plastic particles, and many species are going extinct.
The Anthropocene epoch is crucially related to the issue of mobility. In a globalized world, goods, people, ideas and services are circulated across the planet. Species migrate in order to adapt to changing environmental conditions. The Anthropocene also forces some humans to leave their homes: people living at places contaminated by chemical or nuclear waste, the inhabitants of low-lying island, or people relocated for large-scale infrastructure projects like dams or mines. Yet, while some forms of mobility in the Anthropocene are welcomed and even promoted by Western politics, others are stigmatized and impeded.
In the panel discussion "Anthropocene Mobilities", four renowned international researchers challenge such discourses that understand mobility as a problem or even a threat and discuss alternative perspectives on migration and mobility in the Anthropocene.
---