Dr. Sönke Häseler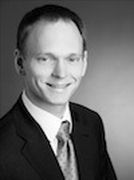 Associate Fellow
Address
Project Title:  Flexibility for the energy Transition
Mentor: Prof. Dr. Thomas Eger
_______________________________________________________________________________________
**Abstract and biography available only in German**
Wissenschaftliche Kurzbiografie:

Nach Abschluss seines Studiums an der St. Andrews University (MA Financial Economics, 2005) begann Sönke Häseler eine Promotionsarbeit am Institut für Recht und Ökonomik der Universität Hamburg zum Thema "An Economic Analysis of Creditor Rights in Sovereign Bonds". Nach einem Forschungsaufenthalt an der University of California, Berkeley Law School und Veröffentlichungen u.a. im Journal of Economic Surveys und European Journal of Law and Economics konnte er die Arbeit 2011 abschließen. Für seine weitere Forschung wendet sich Sönke seinem langjährigen Interessensgebiet, den erneuerbaren Energien, zu. Im Speziellen geht es darum, den geplanten Prozess der Energiewende einer kritischen Analyse aus rechtsökonomischer Perspektive zu unterziehen. Von April 2012 bis März 2014 war er Fellow im Postdoc-Kolleg "Sustainable Future" des Kompetenzzentrums Nachhaltige Universität. Mittlerweile ist Dr. Sönke Häseler als freier Wissenschaftlicher Mitarbeiter und Übersetzer tätig und arbeitet unter anderem beim Hamburg Institut.

Abstract / Kurzbeschreibung des Nachhaltigkeitsprojektes:

Die Integration großer Mengen fluktuierender erneuerbarer Energie in das Stromversorgungssystem kann nur gelingen, wenn mehr in flexible Kapazitäten investiert wird um die Schwankungen der Erneuerbaren aufzufangen. Dazu gehören Stromspeicher, flexible Erzeugung oder auch Nachfragesteuerung. Einen Rechtsrahmen zu schaffen, der die Bereitstellung von ausreichend Flexibilität zu geringstmöglichen Kosten anregt, ist eine wichtige Aufgabe des Gesetzgebers. Hierzu bewertet diese Projekt die bestehenden Regelungen aus ökonomischer Sicht und erarbeitet dann drei Reformvorschläge betreffend variable Stromtarife, ein verbessertes Förderinstrument für die Erneuerbaren sowie einen umfassenden Flexibilitätsmarkt.
Schlagwörter zum Nachhaltigkeitsprojekt:
Energiewende, Energiepolitik, Ökonomische Analyse des Rechts, Erneuerbare Energien, Kapazitätsmärkte, Smart Meter, Smart Grid, Speicherung