Dr. Juan Miguel Rodriguez Lopez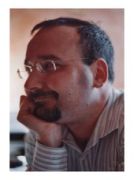 Associate Fellow
Address
Project Title:
Sustainability through Market Mechanisms 
Mentor: Prof. Dr. Anita Engels
_______________________________________________________________________________________
**Abstract and biography available only in German**
Abstract / Kurzbeschreibung des Nachhaltigkeitsprojektes:
Die Schaffung von nachhaltigen Kohlenstoffmärkten, bestehend aus Emissionshandelssystemen und Kompensationsmechanismen der Klimarahmenkonvention ist der dominierende Policy-Ansatz in der europäischen und internationalen Klimapolitik. Ihr Anliegen ist es ökologische, ökonomische und soziale Bedürfnisse miteinander zu verbinden. Mit diesem Versuch, die drei Dimensionen von Nachhaltigkeit miteinander zu versöhnen, soll Klimaschutz tragfähig und dauerhaft gestaltet werden. Gegenwärtig befinden sich die Kohlenstoffmärkte in einer Krise: Überallokation führt im europäischen Emissionshandel regelmäßig zu Preisverfall; mehrere Serien von Betrugsfällen werfen ein schlechtes Licht auf das EU ETS, die Zusätzlichkeit von CDM-Zertifikaten wird von vielen Akteuren angezweifelt und es werden immer wieder Hinweise auf Menschenrechtsverletzungen im Zusammenhang mit einzelnen CDM-Projekten laut. Nichtsdestotrotz werden Emissionshandelssystem immer großflächiger eingeführt.
Ziel dieses Forschungsvorhabens ist es, die bestehenden Marktmechanismen und darin insbesondere die weitere Ausdehnung des Emissionshandels im Hinblick auf die Frage der Nachhaltigkeit zu untersuchen. Im Zentrum der Untersuchung steht eine Analyse des EU ETS. Das EU ETS ging im Jahr 2005 in eine erste Pilotphase. Nach einer zweiten Phase (2008-2012) erstreckt sich nunmehr die dritte Phase bis 2020. Da jede Handelsphase mit Neuerungen einhergeht, sind die Übergänge zwischen den einzelnen Handelsphasen von besonderem Interesse.
Wissenschaftliche Kurzbiografie:
Miguel Rodriguez studierte von 1996 bis 2001 Volkswirtschaftslehre an der Universität Mar del Plata in Argentinien. Nach dem erfolgreichen Abschluss seines Diploms studierte er in Hamburg Volkswirtschaftslehre mit dem Wahlpflichtfach Politikwissenschaft. Während seiner Promotion bei Prof. Dr. Christian Martin an der Universität Hamburg zum Thema "Unabhängigkeit in der Krise: Die Argentinische Zentralbank (1991 - 2007)" verbrachte er 2009 acht Monate als "invitedt Ph.D. student" am Department of Government der University of Essex. Von 2012 bis 2013 untersuchte Juan Rodriguez als wissenschaftlicher Mitarbeiter in einem DFG-Projekt die institutionellen Einflüsse auf das ökonomische Handeln von Unternehmen am Beispiel des Emissionshandels. Seine Forschungsgebiete umfassen Finanzmarktinstitutionen, Politikwissenschaft und quantitative Methoden. Von August 2013 bis Juli 2015 war er Fellow im Postdoc-Kolleg "Sustainable Future" des Kompetenzzentrums Nachhaltige Universität. Seitdem ist er als Postdoc-Fellow an der Universität Hamburg an der Forschungsgruppe Climate Change and Security und im Exzellenzcluster CliSAP tätig.
Schlagwörter zum Nachhaltigkeitsprojekt:
Carbon-Management, Emissionshandel, Wirtschaftspolitik