Dr. Stefan Roski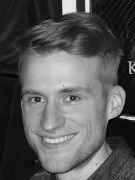 Associate Fellow
Address
Project Title:
Declaration of knowledge - the concept of sustainability as a guiding principle of research (Erklärungswissen - Der Nachhaltigkeitsbegriff als Leitidee der Forschung)
Mentor: Prof. Dr. Benjamin Schnieder
Abstract:
The notion of explanation is of twofold interest for the study of sustainability. First, to ensure a sustainable development, explanations of various natural phenomena as well as explanations of the success and failure of various social and political institutions are indispensable. Second, by providing explanatory knowledge, science delivers a particularly sustainable form of knowledge.
Taking the reflexive-critical dimension of the notion of sustainability seriously, the project focuses primarily on the latter aspect and investigates the potential of explanatory knowledge for sustainable academic research. To do this, a conception of non-causal explanation will be developed that is broad enough to understand what such knowledge amounts to in various disciplines and in interdisciplinary research.
Research Biography:
2003-2008: Studies in Philosophy and Communication Sciences at the University of Duisburg-Essen, completed with Magister Artium
2009-2013: PhD-Researcher in the ERC-Project "Tarski's Revolution: A New History" at VU University Amsterdam, PhD project on Bernard Bolzano's theory of grounding, supervisors Prof. Arianna Betti and Prof. W.R. de Jong, thesis defended in March 2014
03/2012-04/2012: Visiting Student Researcher at the Department of Philosophy UC Berkeley (host: Prof. Paolo Mancosu)
06/2013-09/2013: DAAD Reintegration Grantee in the group of Prof. Benjamin Schnieder, Philosophisches Seminar at Hamburg University
2013-2014 Wissenschaftlicher Mitarbeiter of Prof. Thomas Spitzley at the Institute of Philosophy at University of Duisburg-Essen
08/2014-09/2015 Fellow im Postdoc-Kolleg "Sustainable Future" des Kompetenzzentrums Nachhaltige Universität
Since 10/2015 Postdoctoral Researcher at the Institute of Philosophy, Hamburg
Sustainability Project Key Terms:
non-causal explanation, goals and values of scientific research