Delf Rothe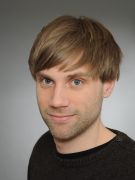 Associate Fellow
Address
Project Title:
From Sustainability to Resilience (Von Nachhaltigkeit zu Resilienz)
Mentor: Prof. Dr. Michael Brzoska
_____________________________________________________________________________________
**Abstract and biography available only in German**
Abstract / Kurzbeschreibung des Nachhaltigkeitsprojektes:
Das Forschungsprojekt geht einem hochaktuellen und wenig erforschtem Phänomen nach: dem Wandel der internationalen Entwicklungs- und Sicherheitspolitik durch den Einfluss ökologischer Konzepte. Dieser Wandel drückt sich paradigmatischer Weise in der wachsenden Prominenz des Konzepts der Resilienz aus, das von vielen als neues Paradigma der internationalen Politik angesehen wird. Resilienz betont die Notwendigkeit einer aktiven und autonomen Selbstregulierung von bedrohten Systemen und Gemeinschaften. Damit einher geht eine Abkehr von staatlichen Sicherheitsgarantien sowie politisch motivierter staatlicher Interventionen. Eine der wesentlichen Ursachen dieser Verschiebung von Sicherheit zu Resilienz ist die diskursive Verschmelzung von ökologischen, entwicklungs- sowie sicherheitspolitischen Konzepten. Das Forschungsprojekt von Delf Rothe geht der Frage auf den Grund, wieso es zu einer solchen Verschmelzung gekommen und wie sich die rasant zunehmende politische Popularität von Resilienz erklären lässt.
Wissenschaftliche Kurzbiografie:
Delf Rothe studierte Politische Wissenschaft mit den Nebenfächern Sozial- und Wirtschaftsgeschichte sowie Linguistik von Oktober 2002 bis Juni 2008 an der Universität Hamburg.  Er verfasste seine Doktorarbeit, betreut von Prof. Dr. Cord Jakobeit an der Universität Hamburg, mit einem Stipendium der Heinricht-Böll-Stiftung von April 2009 bis Januar 2013. In seiner Doktorarbeit ging Delf Rothe der Frage nach, wieso der Klimawandel in der internationalen Politik zunehmendem Maße als globales Sicherheitsproblem diskutiert wird und welche politischen Folgen dieser Diskurs mit sich bringt. Während seiner Promotionszeit arbeitete er als wissenschaftliche Hilfskraft und nach Abgabe seiner Dissertationsschrift als wissenschaftlicher Mitarbeiter am Lehrstuhl für Internationale Politik (Prof. Dr. Annette Jünemann) der Helmut-Schmidt-Universität Hamburg. Delf Rothe veröffentlichte zu Themen wie globale Klimagovernance, Risiko-Management, Diskurstheorie und Theorien der Versicherheitlichung (securitization) in angesehenen internationalen Zeitschriften wie 'Security Dialogue', 'International Relations', oder 'International Relations and Development'. Zudem ist Rothe Herausgeber zweier aktueller Sammelbände zu den Themen 'Interpretive approaches to global climate governance' (Routledge 2013)  sowie  'Euro-Mediterranean Relations after the Arab Spring (Ashgate 2013). Von Juli 2014 bis September 2016 war er Fellow im Postdoc-Kolleg "Sustainable Future" des Kompetenzzentrums Nachhaltige Universität. Aktuell ist er Wissenschaftlicher Mitarbeiter am IFSH und seit März 2018 Leiter des DFG-Projekts "The Knowledge Politics of Security in the Anthropocene". 
Schlagwörter zum Nachhaltigkeitsprojekt:
Resilienz, nachhaltige Entwicklung, Umweltdiskurse, Entwicklungspolitik, Sicherheitspolitik